About us
We are the largest Royal Yachting Association recognised sea school in Malta running almost all the RYA courses up to YM Ocean. This includes sailing and motor skipper courses, powerboat, jetski, both for recreational sailors and commercial skippers. We also run skipper refresher or continuation courses, and own boat tuition from our base in Malta. The Dinghy side is now a seperate RYA school, run by Fairwind Sailing based in Portomaso Marina.
Also available are the full range of shorebased and theory RYA courses, needed in many cases to complete the criteria for certificates of competence. Email us for more details.
As well as the RYA courses, we also run the local Maltese courses approved by Transport Malta. Book your Malta Nautical Licence course in English or Maltese. This is a requirement for any Maltese National, and even for expats with residence permits.
We are based in and around the Grand Harbour, a magnificent and historical area that for centuries dominated the whole Mediterranean. Enjoying warm weather all year round and with plenty of places to sail to, including Italy, Croatia, Montenegro, Spain, Morocco, Tunisia, Portugal. You don't need to sail in the cold and wet, when Malta is an island with history, culture, and warm weather combined with good connections to many of Europes air hubs.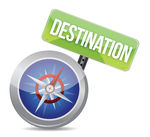 Mileage trips 2017
We are inviting you to let us know where you want to go ! We just want to go out on the water ! Any takers for the trip round Sicily in August? Get your mileage needed for the Yachtmaster exams, or simply enjoy the journey.